With the numerous books that are coming out lately, and that are going to come out here's some you should keep an eye out for that aren't sequels. Here is in no particular order some of them.
1. House of Salt and Sorrow by Erin A. Craig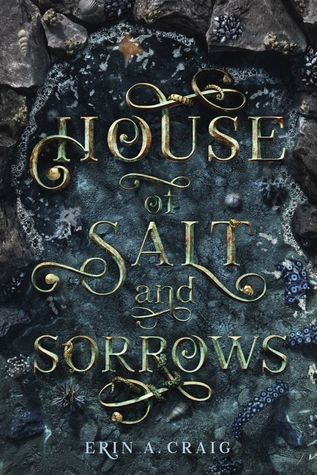 This is a retelling of the Twelve dancing princesses where the sisters are dying one by one and AnnaLeigh must discovers and understand the curse her family has.
The story is set in an island, prepare to be swept away by a dark story full of mysteries where Annaleigh starts to get visions of the deaths of her sister, she must stop the curse before it claims her with the help of a sea Captain named Cassius.
came out in August 2019.
2. Ziggy Stardust and Me by James Brandon
This is an LGBTQIA story set in 1973 where being gay meant having a mental illness, between bullying and anxiety sixteen years old Jonathan is only kept afloat by his imagination. This is a love story that happens against all odds between Jonathan and Web a Native American young boy who makes him believe taking a risk by being true to himself might just be worth it all.
Came out August 2019.
3. Loki: Where Mischief Lies by Mackenzie Lee
Here lies a great funny tale about Loki, I must say Mackenzie Lee is becoming one of my favourite authors. She has an amazing writing style, and writes vivid characters which make this even more exciting as it is not only a marvel story, but also a Norse mythology story.
Came out September 2019.
4. Ninth House by Leigh Bardugo
This is a most anticipated book, it is the first adult novel by Leigh Bardugo which is really exciting,
This is a book set up in a world much like our own where the prestigious Yale University has secret Society, Alex our main character is the sole survivor of a series of multiple unsolved homicides when she gets an invitation to attend Yale University, there she will discover occult activities far more sinister and dangerous than anyone could have ever imagined.
Coming out October 2019.
5. Shadowscent by P.M. Freestone
In a world where prayers only reach heaven on sacred incense and perfume are a prized symbol of status. Rakel a 17 years old girl with a gift for scents, Ash and imperial guard with a great secret that could get him killed who protects Prince Nisai on the road. When Prince Nisai gets poisoned the Rakel and Ash are both suspected of the crime, they must come together to find an antidote against a race against time, danger and their own demons.
Coming out November 2019.
6. Twice In A Blue Moon by Christina Lauren
Sam Brandis was Tates Jones's first love, when she discovers her trust was misplaced after it is revealed that she is the long lost daughter of the world's biggest movie star, when she'd only told Sam.
Fourteen years later now an upcoming actress she meets him once more, is it possible to have that "once in a lifetime love" twice, and is it possible to have done the wrong thing for the right reason ?
With the hopes you find something that is up your alley.
-Bookarina